I have been gently reminding DD to use a proper tripod grip when coloring, writing, drawing, using her stylus, etc. It is very hard though, and I don't think many kids under 3 have the PROPER tripod grip anyway. It's a very funky position for their little fingers to be in.
I recently bought her a
Kumon
book from Amazon that focuses on prewriting skills and tracing. What I like about this book is that it starts with big spaces for the children to trace inside and as you go on the space gets smaller and smaller. She loves it and it's good when you just want to do a little bit of school work.
I also want to get her
this workbook
because it looks like a lot of fun!
Using her new Leappad2-seriously the best thing ever!
Her new prewriting workbook-great of kids who aren't writing yet!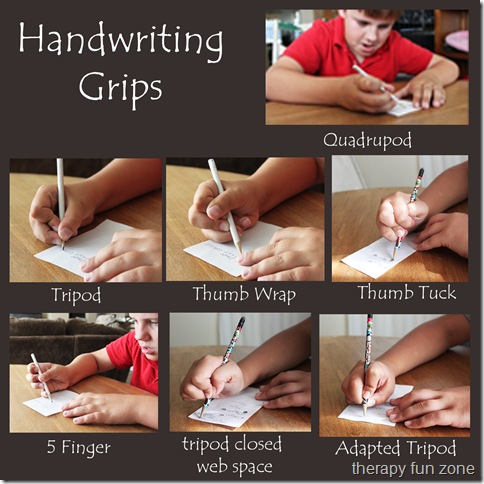 Excellent pictures for types of grips from Pinterest
Stages of pencil grasp by ages-found this on Pinterest!!